Fresh ways to making money online and offline in Kenya
One of our main goals at Treasured Consulting is to help Kenyans better their financial status. We do this by offering tested tools and resources for personal and business finance.
Starting a side hustle can be a great path towards improving one's financial life. The good thing about it is that it's possible to run one while still working a full-time job.
Think of it, what can you do with an extra Kshs 30,000 or even Kshs 50,000 a month?
To many, that money could go towards paying bills, clearing debts, planning a vacation or starting another stream of income.
If you are looking for easy side hustle ideas that can earn you money, below is a tested list of ways to make extra thousand shillings a month in Kenya.
5 Unique Side Hustle Ideas to Make Money in Kenya (Without quitting your day job)
#1 Start a Niche Blog.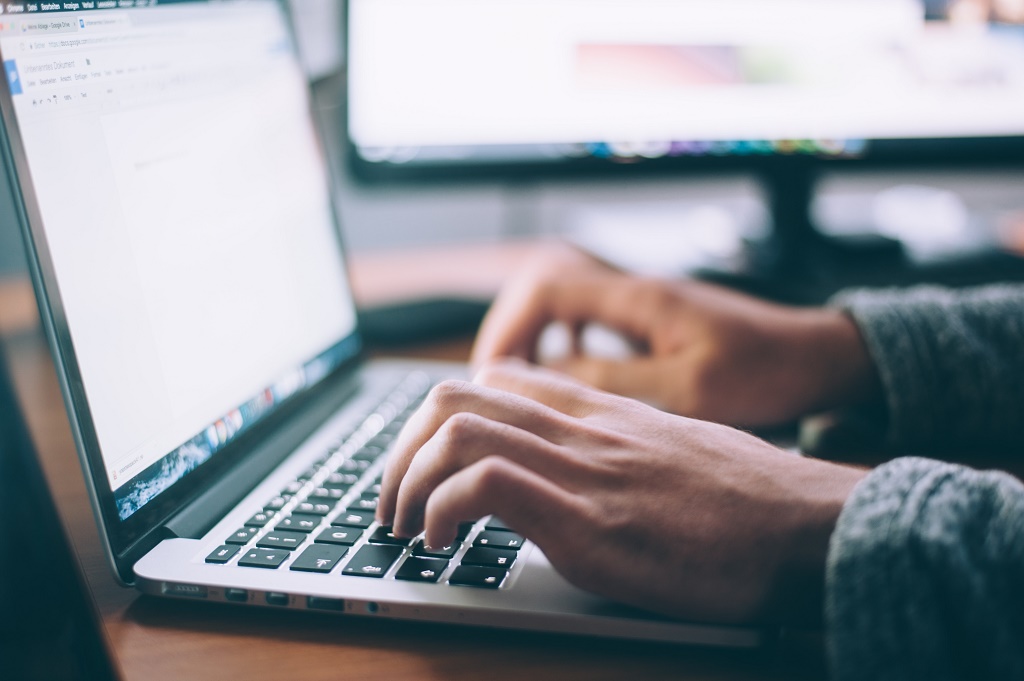 Starting a blog is the single best side hustle idea you will ever come across. A blog can be highly scalable and doesn't require much to get started. You can work on your blog after work and over the weekends from home or your workplace.
As long as you can write on something you enjoy about and spend some time finding an audience, you can start a blog and earn money with ads, own digital products, affiliate links, and sponsorship deals.
How to get started in the blogging business
Find a niche: This can be something you are passionate about or a skill. E.g. Travel, Sports, Politics, Fashion, Environment, News, etc.
Set up your blog or hire a professional: You need a Domain name, Hosting service and CMS (Like WordPress)
Write Engaging Content: Information that solves people's problems.
Build an Audience: The Best place to get started is sharing on social media platforms e.g. Facebook, Pinterest, Twitter, and Instagram.
Monetize your Blog: Find a way to make money with your blog. This could be through affiliate marketing, selling ads spaces, selling a digital course, and creating sponsored content.
How to set up your own WordPress blog.
#2 Coordinate Weekend Garage Sales.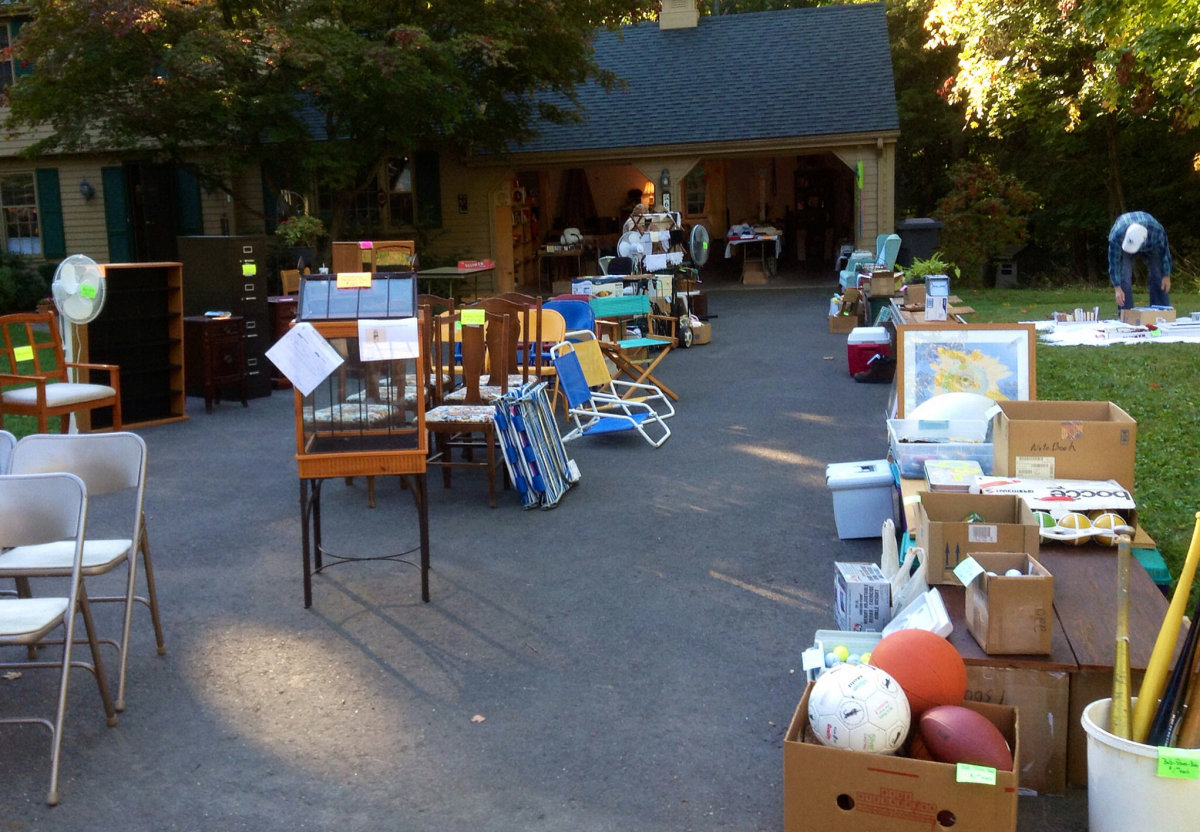 Have you heard about garage sales? This is like the offline version of online marketplaces where people sell their wares. If you are good at coordinating and can secure a free space over the weekend, this can be a good side hustle for you.
How to get started with garage sales
Look for a place that is not used over the weekends or public holidays
Advertise a date for the garage sale to merchants and buyers. The merchants could be sellers of used household goods and items, antiques, unique gifts and more.
Charge the sellers for the display spots.
Tip: Make the event social and inviting.
#3 Sell Used Items on Classified websites.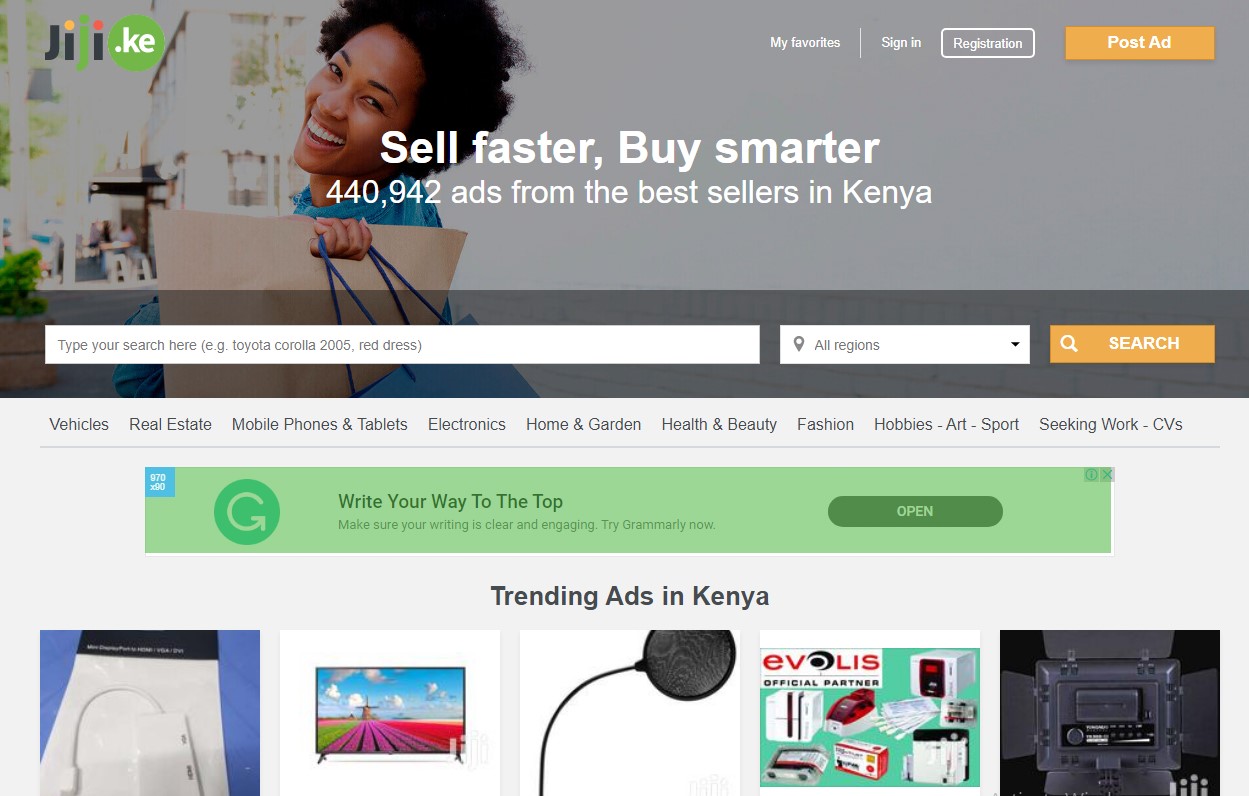 You can also make money selling used and unwanted items online. These could your own items or those of your friends.
How to get started with selling used items
Collect all the items you are not using.
Take good pictures and create good descriptions for your stuff.
Sign up and list your stuff on classified websites like Jiji and PigiaMe.
Make sales!
#4 Earn money Renting Your Spare Space on Airbnb.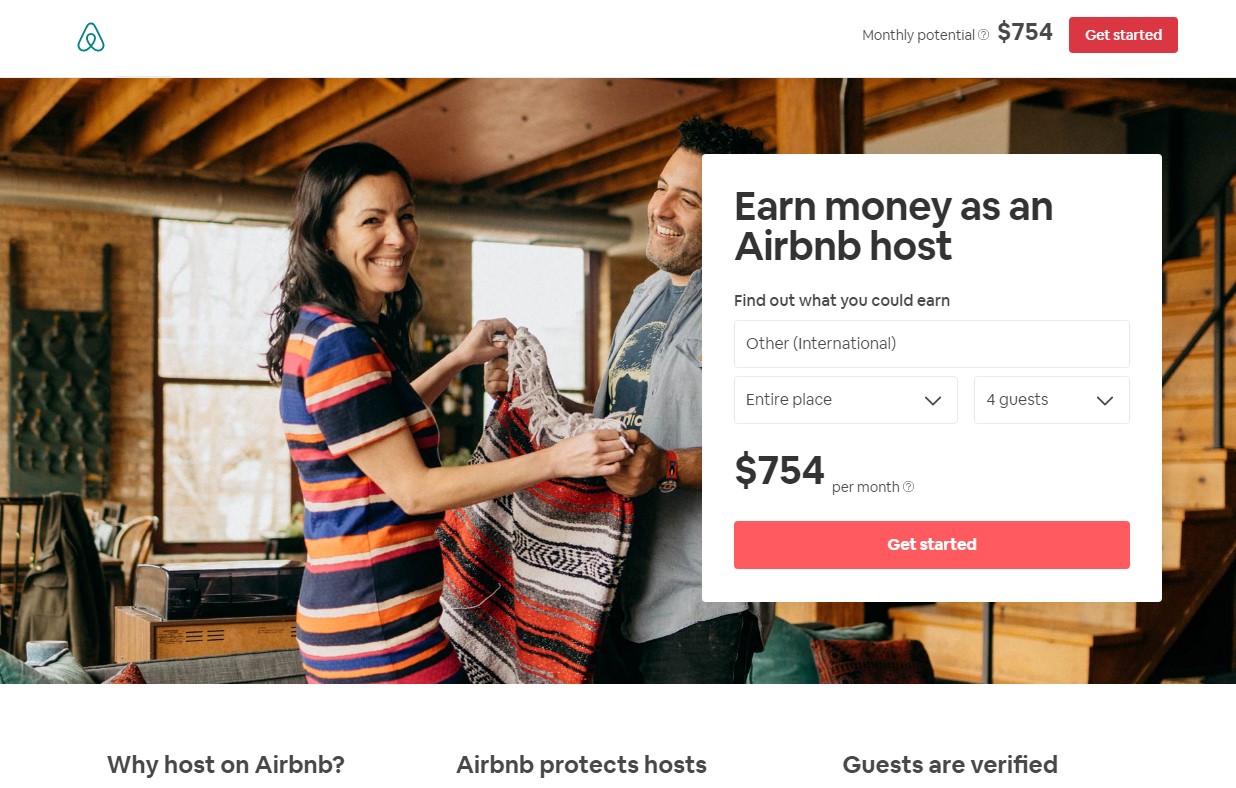 Airbnb is a share economy website where local hosts can rent out their space to travelers. If you have a spare space, you can list it and earn money from the platform.
How to get started as a host on Airbnb
Sign up with Airbnb.
Create your listing – Fill out the description of your space and upload pictures.
Pick your Price and state the space availability and rules.
Receive payment via Paypal or bank account.
#5 Become a Freelance Tour Guide.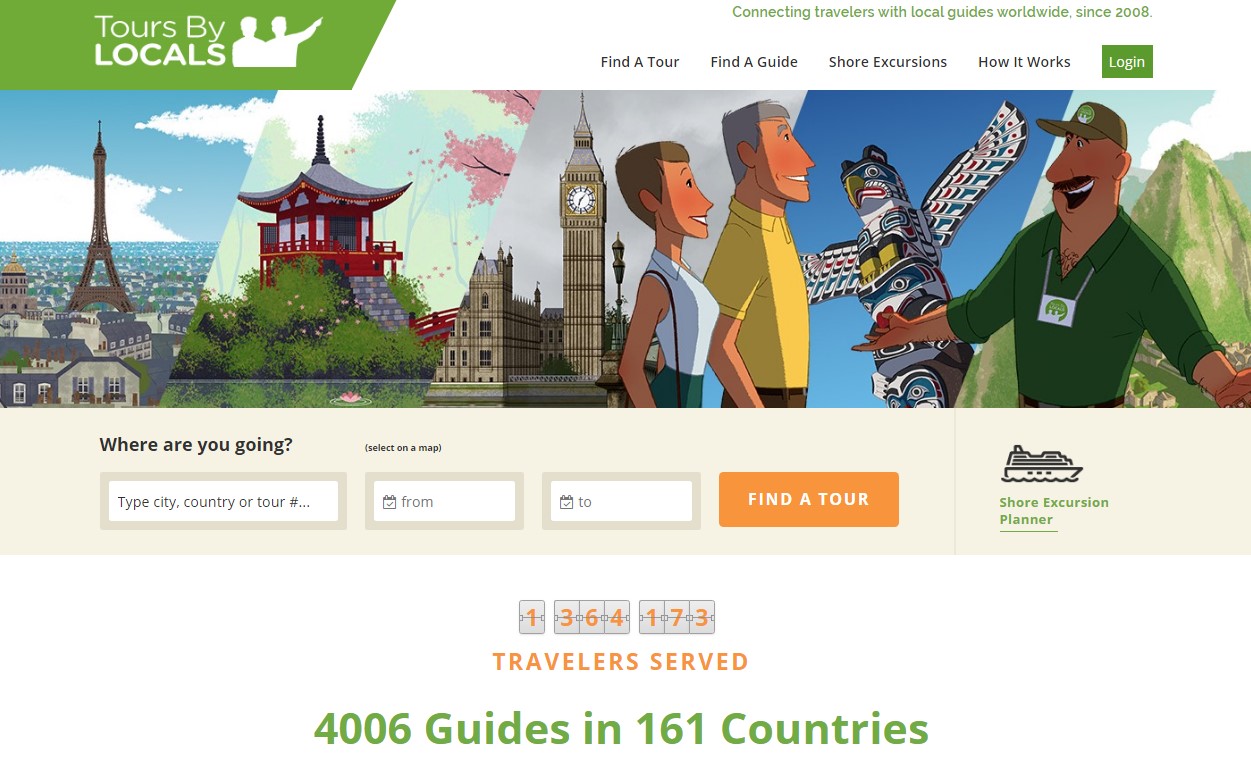 How well do you know your town or city? You can earn more than Kshs 3000 a day showing travelers and tourists around during your spare time.
How this side hustle works
Sign up on platforms such as Tours by Locals, Trip Advisor, Like a Local or Kumba Africa
List and describe your tours.
Carryout the tour in a professional way.
Receive payment via bank account or PayPal
#6 Become a Freelancer.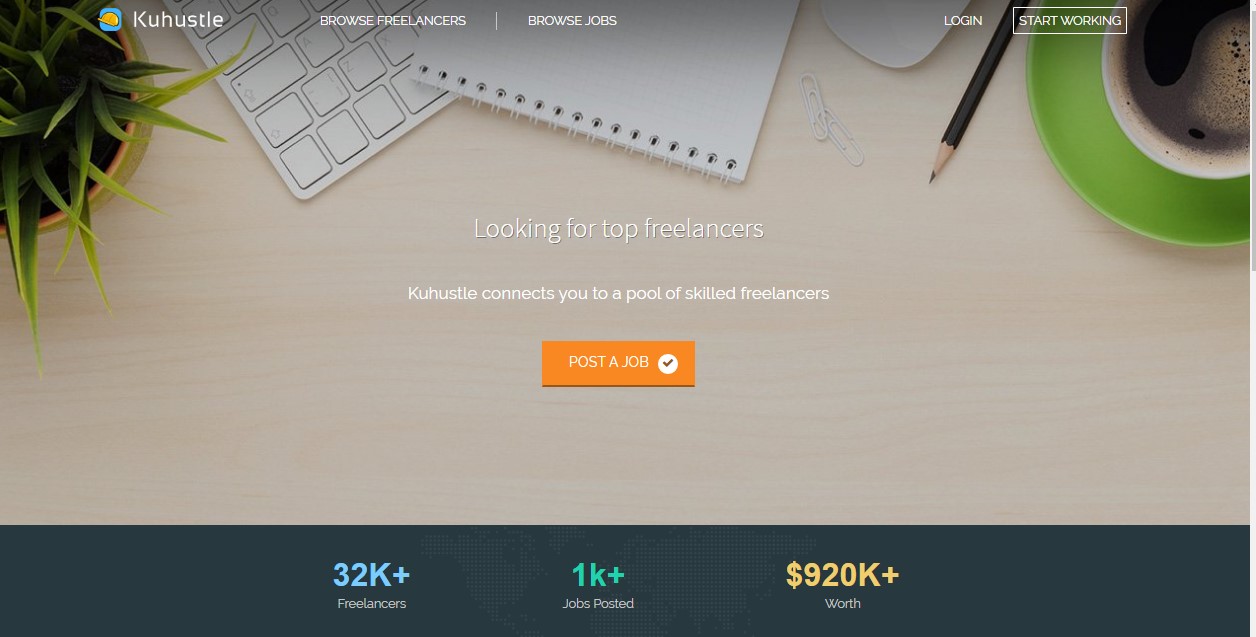 Another sure way of making extra money in Kenya is by freelancing. Some of the best paying part-time freelance jobs include; Content creation, Digital marketing, E-book Writer, Web Design and Photography.
#7 Earn money as a driver with shared taxi companies.
If you are a good driver or rider, you can make money driving shared taxis and shuttles. Some of the best companies in Kenya include; Uber, Bolt, Little and SWVL Shuttles.
Now what?
Finding a side hustle idea is not hard, taking action is. None of the mentioned ideas is easy. And that's it. But with dedication and will, you can easily add a few thousand shillings to your monthly income doing something that you enjoy.
Good Luck.
Also Read: Requirements for applying for a Lipa na Mpesa Till Number in Kenya.